Interview by Athalia Foo
Images from PITCH
While there are a lot of amazing things you could say about Australia, being leaders in the world design scape may not be among the first thing you'd think of. Those of you who have been creating with us for quite some time will know we go ga-ga for good design, but instead of creatives from overseas tingling our tastebuds, it's actually Australian design that most recently has us champing at the bit for more-more-MORE!
PITCH is one Australian publication that we can't get enough of! An independent digital publication, they're a team who truly curate every piece and artist they find. Featuring emerging Australian and international design, they're a top-notch resource for fresh names in graphic design, art, fashion, print and digital publishing. PITCH's creative director, Christie Morgan, takes a moment to share with us about PITCH's unique aesthetic, their experience with print and digital, design tips and some unique creatives to keep our peepers peeled for!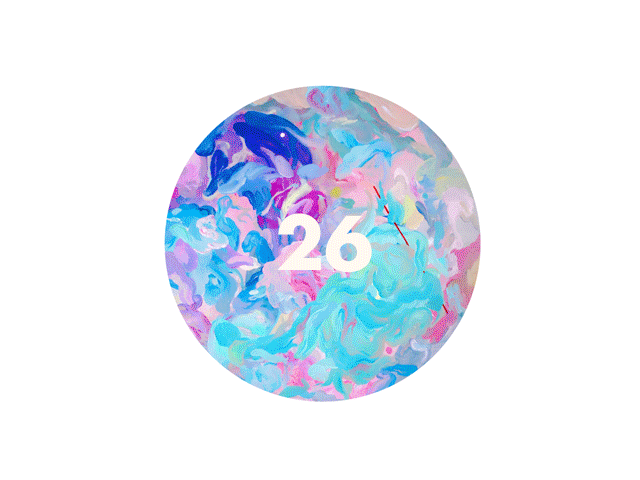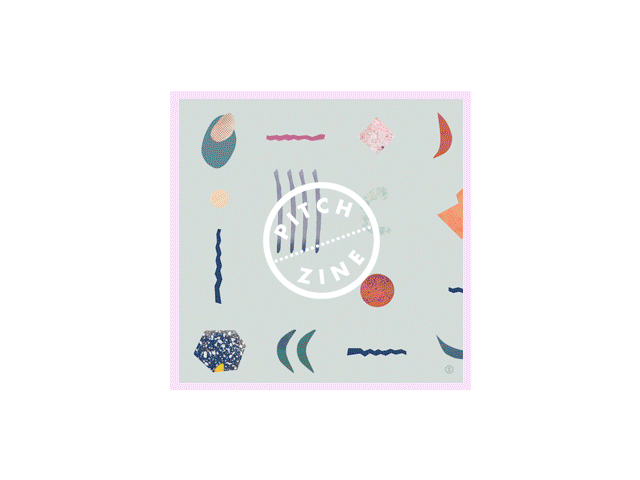 One of the things we love the most about PITCH is your iconic aesthetic. Was this an intentional move when beginning PITCH or is it something that has developed over time?
Thank you! But to be honest, not really. It was completely unintentional... when I started PITCH it was really just something I was passionate about and the aesthetic wasn't really the selling point. As I've matured and developed my sense of style, I guess I kind of gravitated towards content that was different and visually exciting. I had a criteria; it needed to be fun or vibrant, contained elements of colour but also needed to have some sort of meaning behind it too. But basically the aesthetic is just what makes me happy!

When you first began PITCH what was your vision - what were you aiming to achieve, and how have things turned out differently?
When I started PITCH, I created the website to showcase emerging talent within Australia but also to present the content to our readership in a different way than your average fashion or design magazine. I think over time, we've definitely achieved this but I'm always looking to push the boundaries and achieve more.
Ideally I'd like there to be no separation between art, design and fashion… I'm seeing a lot of talent that's pushing these boundaries and always questioning their discipline and I think that's really cool.
Are there any creatives who directly and regularly inspire your visual approach and curatorial process?
Of course! Too many to even count, but all of our contributors and team inspire me on a regular basis. We've got a really great team full of passionate people, and that's kind of the whole point of PITCH. We also have such awesome & loyal fans, but also a lot of them are creating great things! Super inspiring.

From what our sources tell us not only are you Editor- in-Chief and Creative Director for PITCH, but we hear you're also a designer yourself. Can you tell us a bit about your background and what you do?
Haha, you caught me! I studied graphic design at uni and I also freelance on top of working at PITCH. We're at the point this year that we are turning PITCH into more of a design studio, and starting to develop creative projects underneath one name… but stay tuned!
From your experience, what makes for a great print piece, whether it be a print mag or a printed tee?
I think it needs to be something visually exciting, whether it be a great or funny print but also has that illustrative element to it (especially on a tee). I'm all about shirts with quotes on them to be honest haha. I think with magazines even though the visual aspect is important, I think there's needs to be some substance to the content as well, whether it be telling a story or discussing important topics.

You must get this question all the time, but after garnering a successful digital presence, why did you decide to venture into print too?
It's something I've always been passionate about, ever since I was a teenager I've been obsessed with print mags and especially a nice hard copy book. I know that the internet is super important in today's world, but I also feel like print is DEFINITELY not dead and I think it's an important goal in my life to keep that going. I mean, I'm not unrealistic in saying that releasing print magazines is easy. Because it's not… It's really expensive and there's not a lot of return on it, but it's something i'm really passionate about.
It's just such a nice feeling to know someone can discover your magazine which wasn't through the internet. I like that they could have just wandered into a store, found it and discovered this brand new thing!
We loved the work PITCH curated for MCA's Zine Fair, as well as the infamous PITCH Annual. How do you source artists and works from all over the world?
A lot of them are people I'm friends with! I discover a lot of people from the internet, funnily enough and usually just reach out to people just to say hi. I'll always mention that I love their work and I'd love to feature them, but I'm all about supporting the people that are passionate about us!

One big question our team are itching to pitch to you is how do you go about sourcing such fresh and original content?
We have a big database of content, but a lot of the time it's through instagram or a random website. I usually sit on instagram for a couple of hours and just find people through people… sometimes through the suggested instagram thing. I also like to see who some of the creatives have collaborated with, I think thats important to explore who they've worked with and I always end up finding more content through that!
What are Christie Morgan's most important rules for good design?
Break the rules! Push the boundaries and always question your work. I really don't think there's a criteria for 'good design', a lot of the time you achieve things by making mistakes and then developing an idea out of that.
Obviously there's some big no no's (like a terrible font), but you just have to be confident and I think that always works!

Who are some unique up and coming creatives/ photographers/designers we should keep our peepers out for, both Australian and Internationally?
OK the list is HUGE but to name a few…
and so many more!!! Basically anyone who's been profiled on PITCH...
What's next for PITCH Zine? / Anything else you'd like to add?
So much… 2015 is looking hectic already. I'm curating an exhibition at the end of July in collaboration with a gallery in Sydney called Goodspace, we've got a few events we're curating as well that are coming up. We're launching our design studio later this year, another annual issue coming out, lots of collaborations and hopefully a pop-up store later this year! Keep your eyes peeled.

Contact PITCH, buy their stuff or find who stocks their PITCH-perfect zine:
Website / Instagram / Facebook / Blog / Email / Stockists
- - -
Are you a maker of great design? Tag us in your posts!
#tpbwordup / #theprintbar