We're The Print Bar - a creative studio and innovative Australian owned and run garment printing company. We're in the business of print, design and creativity and are proud to say we've garnered a reputation for our top notch digital prints, screen prints, embroidery and vinyl prints.
Run by a team of designers, artists and print specialists, The Print Bar's goal is to take our client's plans from ideas to print. We have no print minimums or maximum runs, and our easy-to-use website and online designer enables everyone to easily create and print their own high quality custom t-shirts and printed products.
Like most ideas, The Print Bar came from humble beginnings. Starting out in the suburbs of Brisbane, we've rapidly grown over recent years, expanding our worker family and our printer family along with it. We've got big plans to expand into garment production, increase our support of ethical manufacturing and improve our product and print time standards. We're excited for what the future holds - why not join us for the journey?
Why use the Print Bar over somewhere else?
+ An Award Winning Australian Business
- BRW magazines top 100 Australian growing companies in 2014
- Telstra Business Awards Finalist 2015
- Lord Mayor's Business Awards Finalist 2015
- Australian Small Business Champion Awards Winner 2015
+ We're fair with our pricing
We don't trick people with our pricing like every other online printing company, we're the only online t shirt printing company that charges the same price for printing onto dark garments and white garments.
+ We print for brilliant business's because of our quality
We stand behind our quality, and definitely do not use tacky transfers. We've had the pleasure of screenprinting or direct to garment printing with many companies, bands, fashion labels and groups such as the;
- Gallery of Modern Art (GOMA)
- Burleigh Brewing Co
- Amazon
- Spotify
- Brisbane Festival
- Nudie Jeans
- Alfredo's Pizza
Click here to see examples of prints we have done for people and businesses all over Australia!
+ We are ethical and environmentally responsible
- We use 100% Greenpower to power our business
- We pay our staff a fair wage
- Our garments are ethical
- We donate monthly to BRAC and the Clean Clothes Campaign to help raise the living conditions of garment workers around the world
- We recycle all our used ink carts with Cartridges 4 Planet Ark
- Our inks are eco-friendly
+ We have over 30 years of experience
We have staff whom have over 30 years of experience in printing, from back in the day when computers weren't around and everything was done by hand!

Custom T Shirts | Screenprinting | Embroidery | Team Sportswear | Workshops | Exhibitions
+ Suppliers we love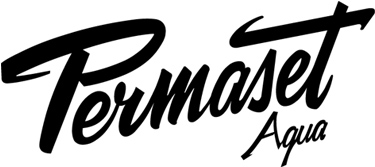 Permaset Aqua is the perfect, versatile textile ink solution; it provides a technically sound foundation while you provide the creativity and contribute to a safer environment.
Permaset Aqua Process Colours have granted approval by the Soil Association in the UK, having successfully met the requirements of the Global Organic Textiles Standards (GOTS) for non-organic chemical inputs for use in organic textile processing.
More about The Print Bar
- Call or email us for a bulk discount quote if you need more than 25 units
- See Frequently Asked Questions
- Start your custom print now! Follow our How To Design tips
- Learn about our quality garments
- Learn about our quality eco friendly printing
- How to supply your own art & designs
- How to choose the correct size
Come visit us!
We would love to meet you! So if you are in Brisbane, feel free to come to our showroom to try garments on and ask us about printing!
The Print Bar | Unit 9, 104 Newmarket Rd, Windsor QLD 4030
sales@theprintbar.com p) 07 3357 4555